My wife got into an accident and the car ended up being totaled. She said she wanted the same car because of how safe she felt in the car. I have been looking for almost a week and I ran across one at Jones Buick GMC and I hit the link for more information late Sunday night. Jay Carter reached out to me 1st thing Monday morning with some information on the car. I called and spoke with him and scheduled a time to drive from Gilbert look at the vehicle that day.
We got to the dealership, the car was out waiting on us to look at and take for a test drive. We talked to Jay and he had a salesman ready for us to take the vehicle out for a test drive. Charles (the salesman) was helpful with giving us information on the car and how they came about getting the car and not once did he pressure us on anything.
After the test drive we sat down with Jay and talked about everything (information about me and my family) and NEVER pressured us into anything with the car. After a conversation with my wife, another test drive we told Jay and Charles lets make this happen. They got everything in order and ready for us from gassing the car up, making sure it was extra clean and making sure we were happy with our purchase. Matthew in financing was super nice and explained everything so that we understood it all (no pressure). I know this is a long review, but I needed to tell it so others that are looking for a car they can see how much Jones Buick GMC takes care of their customers from start to finish. All you have to do is take a drive and I'm sure they can find something for you. THANK YOU JONES BUICK GMC!!! Will see y'all next time. - 5/23/18 Chris Hickerson


Jay Carter and Mitch Shearon made this the best car buying experience I have ever had in 47 years of car buying . Professional, honest, welcoming they truly cared. I would recommend them to anyone looking to buy a vehicle . Top notch folks. - Bill Starnes, 2015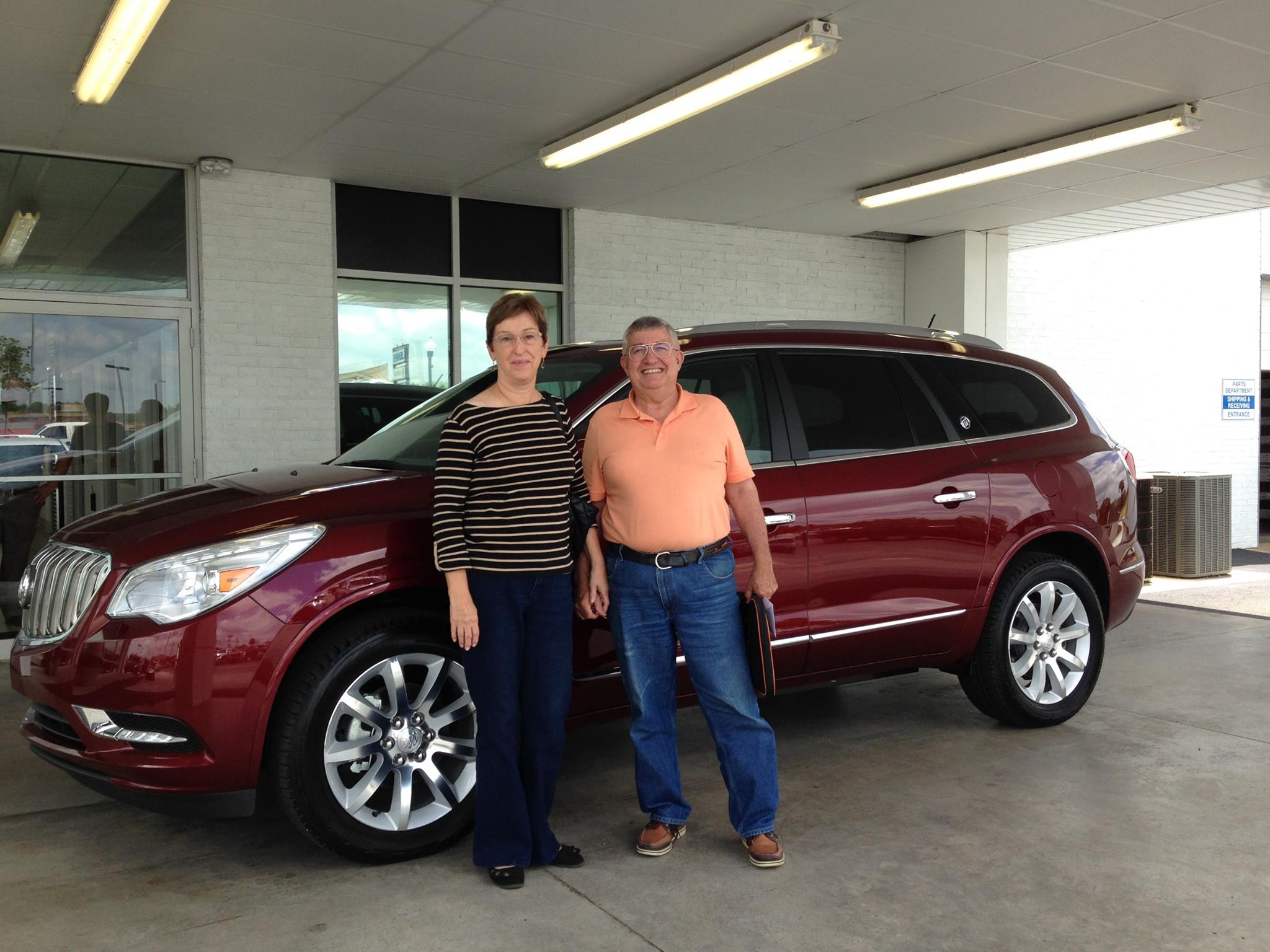 Wonderful experience and value. . . all I can say is that camera man assured me I would look 20 pounds lighter in the photo! Seriously, one easy deal - great car at a fair price - Jay Carter and his team made this very easy. . . will definitely go to them again when I need another vehicle. - Susan Booth, 2015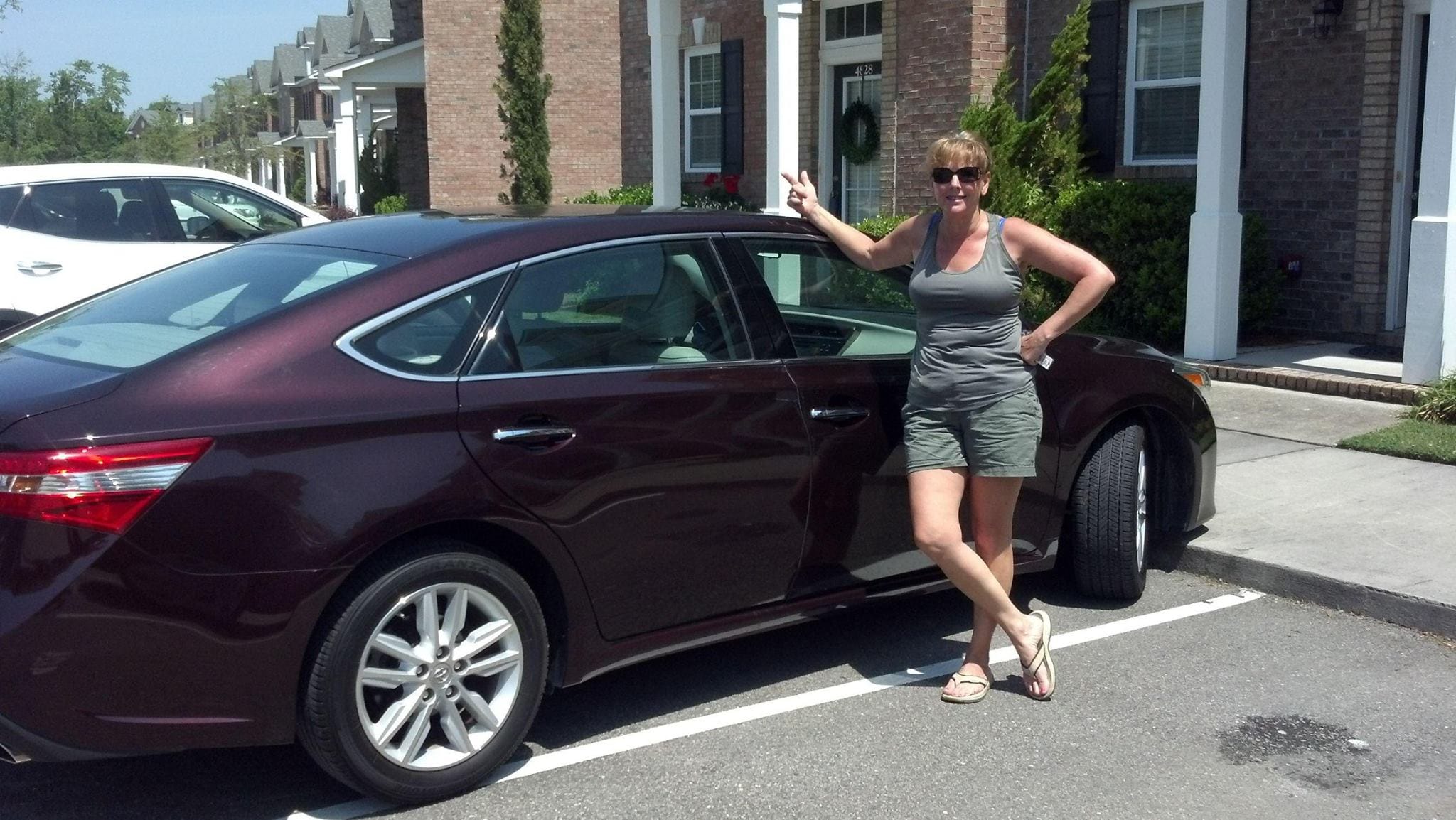 We  just purchased a used vehicle this week from Mitch.  I originally spoke with Billy.  He was very helpful.  He directed us to Mitch and our dealings were handled by him.  Our experience was fast and short just how everyone would want them to be.  Mitch was extremely kind and professional.  He made us feel very comfortable.  Thank you all for making sure the purchase of a vehicle was a smooth experience.  Further down the road if we ever need a vehicle we will definitely come back.  We hope you all have a wonderful prosperous 2015. -Debbie B.
Good Morning Jay.  Just wanted to tell you how pleased we are with the Encore.  It was a pleasure to meet you and your team.  Buying a vehicle from you is like the good old days when your word meant something.  I look forward to the next purchase from you and hopefully I can send some business your way.  Purchasing a car does not have to be like pulling teeth.  Keep up the great customer service.  Take care of your health.  Thanks again. Gary and Theresa.  PS. Tell Tim thank you from us.  10/14
I found a new place to buy our families cars, even if It's about an hour away! Thank you so much! -Leanne W.
Thanks to Jay, Darryl, and the rest of the team who made our daughter's first car-buying experience so great!  I am sure she will be a Jones customer for many years to come! -Beverly C.
I would like to thank you again for your great service and express appreciation on finding us a great financing option for our vehicle purchase. We had a fantastic car buying experience with your dealership. You are fast, efficient and we are completely satisfied.  Warm Regards, Jobert 11/13
Jay, thanks again for the pleasant buying experience.  The professionals at Jones Buick turned a normally painful experience into one that I gladly pass on positively to friends as the opportunity arises. Beth & Gary, Aiken, SC -10/13
Couldn't be happier with my car buying experience with Jones. If you're tired of dealing with the "typical" car dealership, GIVE THEM A VISIT. Super nice people that want to help. When the time comes, we know where to go for our next vehicle. -Erin Britt 09/13
I drove two hours from the Charleston, SC market after a horrible interaction at my local dealer. It was well worth the ride. The sales consultant (Charles West) did an outstanding job. He presented straightforward pricing information. He had the vehicle ready for delivery upon our arrival. The sales transaction was quick and smooth. I will gladly recommend that my friends take the ride to Jones Buick for outstanding service and fair prices. -Peter 2/13 
Great Service Department. One of best I have had an experience with. Recommend to anyone. -Tobias 1/13